From Huila, Colomia


Nevado del Huila Decaf
This EA decaf community lot from producers who live around the towns Pitalito and Santa Maria in Southern Huila shares its name with with the highest volcano in Colombia. The profile of this decaf lot is clean, with mild acidity and shows notes of milk chocolate, hazelnut and dried apple.
---
*Order by Monday 12pm EST for Wednesday local delivery/shipment or Wednesday 12pm EST for Friday local delivery/ shipment.
*PACKT reusable bags currently available for pick-up or Toronto M postal codes ONLY. Bags must be returned to a participating location within 28 days.
By purchasing coffee in Packt you agree to Packt's Terms of Service (packt.ca/terms).
Producers Smallholders of Pitalito & Santa Maria
Region Pitalito & Santa Maria, Huila
Varieties Colombia, Caturra & Castillo
Process Washed
Altitude 1, 600-1,900 masl
Importer The Coffee Quest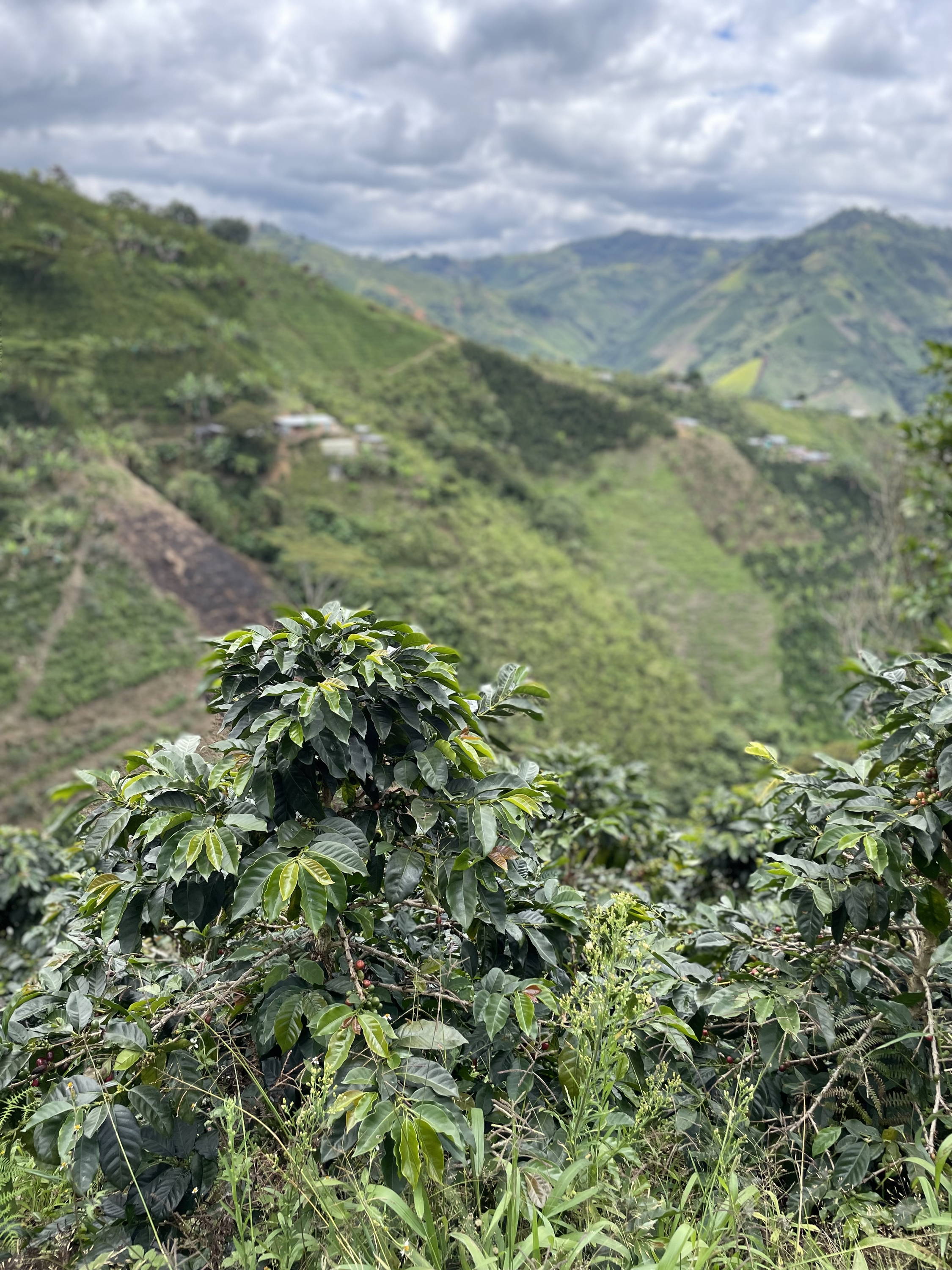 El Nevado del Huila is a coffee comprised primarily of lots from producers in and around Northern and Southern Huila, notably the towns of Santa Maria and Pitalito. This communal lot is carefully constructed, cupping every single small lot individually various times before being included within the main lot. In addition to cup quality, each coffee must meet strict physical requirements. The first time a lot is cupped is when the producer brings the sample to one of Quest's buying stations. Upon approval, the producer will then bring the lot down to the warehouse where it will be cupped again, taking a sample from each sack to ensure consistency. Upon final approval, the parchment coffee is packed in grain-pro and remains untouched until the entire lot is milled. Truly supporting farmers means not just cherry picking their best lots, but supporting them by buying all of their harvest, which will oftentimes vary in quality. El Nevado del Huila is an example of the hard work of producers whose lots represent a clean, sweet, and approachable cup. The producers who contributed to this lot primarily grow Caturra, Colombia, and Castillo, with farms sitting at a range of elevations between 1,600 and 1,900 meters.

Of the many growing regions in Colombia, the mountainous department of Huila in the south west of the country grows the most coffee. Huila enjoys a wide diversity of micro-climates, temperatures, altitudes and coffee varieties. In fact, coffee is grown in 35 of Huila's 37 municipalities. All of this means that the coffee coming out of this region is as diverse as the variables that influence its production.

A natural mutation of Bourbon, originally discovered in Brazil in the early 20th century; Caturra derives its name from the Guarani word for "small," a reference to its diminutive stature that results from a single-gene mutation causing dwarfism. It was this small size- allowing for more trees to be planted closer together- that led to mass selections of Caturra being made by the Instituto Agronomico (IAC) of Sao Paulo State in Campinas in the 1930's. Caturra then made its way to Guatemala during the 1940's and then was widely adopted in the 1970's by the rest of Central America, where it is now one of the most economically important varieties. At high altitudes Caturra has strong quality and yield potential but unfortunately, is quite susceptible to disease.
Caturra's susceptibility to rust led to efforts by the Colombian coffee research institute, Cenicafé, to cross Caturra with Timor Hybrids to generate rust resistance. The result was Variedad Colombia, which was largely successful for a time, and remains popular despite leaf-rust mutations overtaking its resistance.
Cenicafé continued the breeding process of Caturra and Timor Hybrid varieties to produce even better resistance to leaf rust. Ultimately this resulted in Castillo, which also benefits from high yields and good cup quality, making it the predominant variety grown in Colombia today. The name Castillo actually refers to a number of different forms of the variety, each tailored to a different regional climate in Colombia. This diversity has helped facilitate continued rust resistance.

Green coffee is first soaked in hot water and steamed to expand the cells of the seed. It is submerged in and washed with a natural solution of ethyl acetate, derived from the fermentation of sugar cane during the manufacturing of sugar. The ethyl acetate attracts and removes the caffeine from the seed.
FOB: "Freight on board," usually the price paid to the coffee exporter for coffee ready to ship. This includes price paid to the producer as well as milling, warehousing and transportation costs plus any intermediaries' fees and export costs.

Farmgate: the price paid by the exporter or other buyer to the producer or producer organization.

2.42 COP per carga (125kg) of parchment

Total lot size of 2,660kg. Subtext purchased 350kg.

Quest has been working with smallholders in Huila for 5+ years to build Nevado Del Huila and the first year we have purchased it.

Subtext cupping score of 85