Loud, funky, and extremely sweet. Frank Torres' naturally processed Red Bourbon boasts notes of maraschino cherry, dark chocolate and lambrusco.
*Order by Monday noon for Wednesday local delivery/shipment or Wednesday noon for Saturday local delivery/ shipment.
*PACKT reusable bags currently available for pick-up or Toronto M postal codes ONLY. Bags must be returned to a participating location within 28 days. By purchasing coffee in Packt you agree to Packt's Terms of Service (packt.ca/terms).
Producer Frank Torres
Farm Finca La Indonesia
Region La Union, Nariño
Varieties Red Bourbon
Process Natural
Altitude 1750-1850 masl
Importer Apex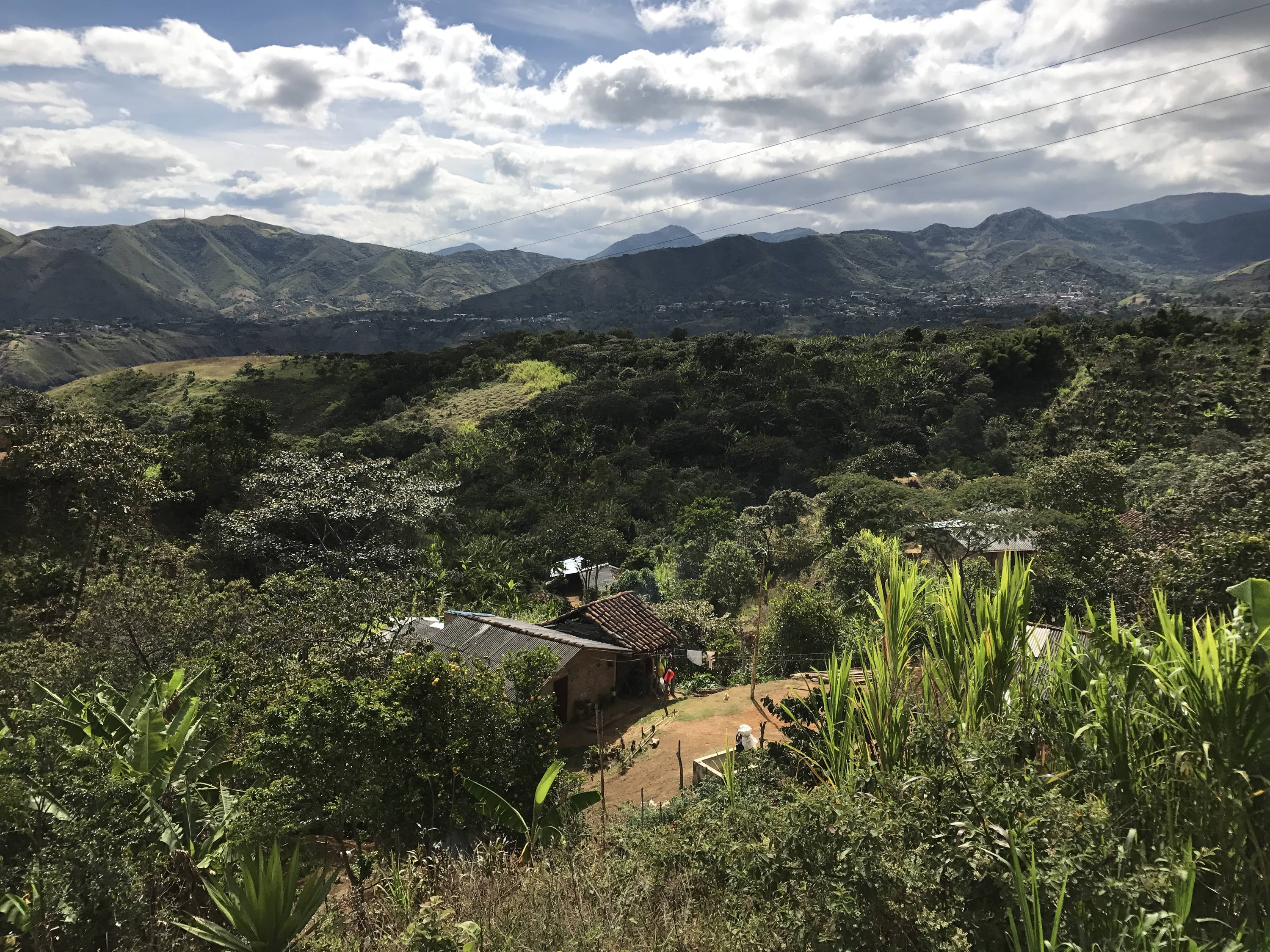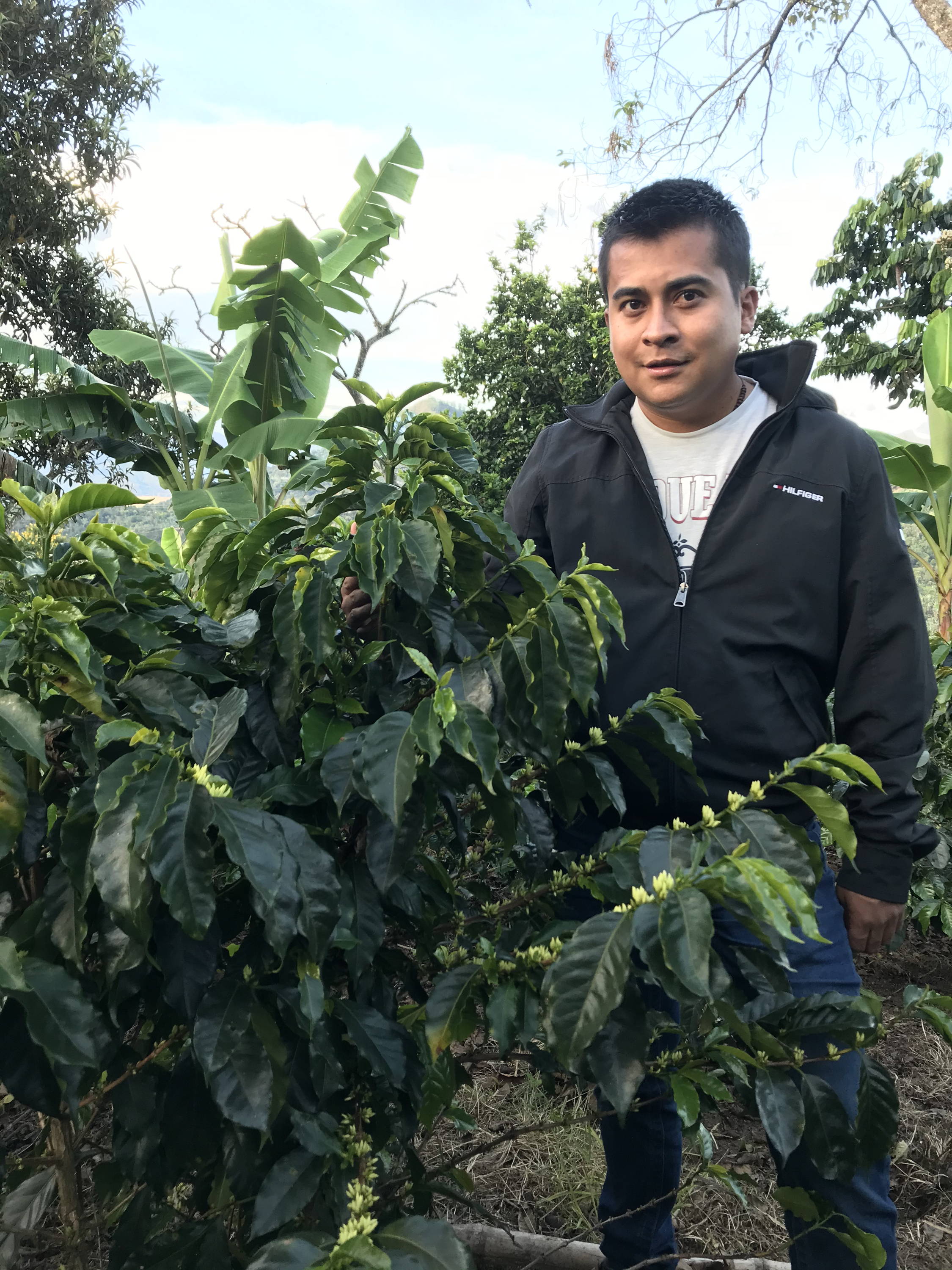 From our friends at Apex:
Finca La Indonesia is located in La Union, 90km from Pasto. Thanks to the efforts of farmers like Frank, this area has been transformed from one of illicit trade and violence, into a resilient community dedicated to growing specialty coffee. This farm is a Torres family inheritance known for exceptional coffee production for over 40 years. Frank has inherited a part of this farm and is in charge of overseeing all processing and farming practices. He is a Q grader who has been passionate about coffee ever since he was young. He started his coffee career by working for Starbucks' specialty coffee program, as well as a green coffee buyer for exporters and importers. This network of experience has helped him push the boundaries of processing, making his farm one of the most unique and innovative in Colombia. His continuous efforts to improve farming practices has helped him turn 90% of his farm organic as way to preserve soil conditions and protect his crops from plague and devastation. Frank's coffees have continued to exceed our expectations and we are so proud to incorporate more of his coffees into our program this year. His continuous efforts to advance his post-harvest techniques is evident in the outstanding clarity and sweetness of this year's harvest.
Frank Writes:
"I enjoy experimenting with processing and finding exotic and perfectly layered flavours in coffee, but I have learned over the years that the successful experiment is the one that you can repeat which means to understand each step and make it efficient. The rest is a matter of taste preferences. Indeed, there is nothing like a perfectly balanced, bright and sweet coffee that stands out for unique flavors brought by a complexity of the terroir and genetics of the variety with a bit of care and knowledge into the processing."

Nariño is characterized by steep slopes, and extremely high altitudes as well as a unique climate. Warm, humid air makes its way up from the valleys during the evening hours, allowing for coffee to be grown at higher altitudes than in the rest of Colombia, without risk of frost. The volcanic soil is rich in nutrients and is well-drained.

Bourbon takes its name from Bourbon Island (now La Réunion), where it was introduced by French missionaries who had taken a few coffee seeds from Yemen in the 1700s. Along with Typica, Bourbon accounts for the basis of most of the world's coffee production today which is made up of Bourbon and Typica descendant varieties.
Bourbon is known for its high-quality potential, susceptibility to disease and relatively low yields.

Harvested cherries are measured for their sugar content, ensuring a reading of 22 degrees Brix is reached before picking. Selected ripe cherries are floated in water to remove defects before being washed with a mixture of water and alcohol. The cherries are then put into food-grade plastic tanks where they undergo a period of fermentation for 100–120 hours. Afterwards, the cherries are rinsed with clean water and alcohol and dried for approximately 20 days on covered patios until the humidity level reaches 10-11%.
3,200,000 Col Pesos per carga (125kg) of parchment - approximately 5.65 USD per kg

FOB: "Freight on board," usually the price paid to the coffee exporter for coffee ready to ship. This includes price paid to the producer as well as milling, warehousing and transportation costs plus any intermediaries' fees and export costs.

Farmgate: the price paid by the exporter or other buyer to the producer or producer organization.

Total lot size 1,225kg. Subtext purchased 48kg.

This is the third year that Apex has worked with Frank, and the first year that Subtext has purchased his coffee.

Subtext cupping score of 87