From Gera, Jimma


Kecho Anderacha #1
In what has become a tradition at Subtext, our first fresh crop Ethiopian coffees of the season come to us from Telila CWS in Jimma. In our third year buying coffee from Telila, we have brought in two lots from the kebele of Kecho Anderacha. This washed lot is clean and crisp, showing notes of lime, peach and cherry.
---
*Order by Monday 12pm EST for Wednesday local delivery/shipment or Wednesday 12pm EST for Friday local delivery/ shipment.
*PACKT reusable bags currently available for pick-up or Toronto M postal codes ONLY. Bags must be returned to a participating location within 28 days.
By purchasing coffee in Packt you agree to Packt's Terms of Service (packt.ca/terms).
Producer Mike Mamo & producers of Kecho Anderacha
Station Telila CWS
Region Kecho Anderacha, Gera, JImma
Varieties JARC 74112
Process Washed
Altitude 2,000 masl
Importer Osito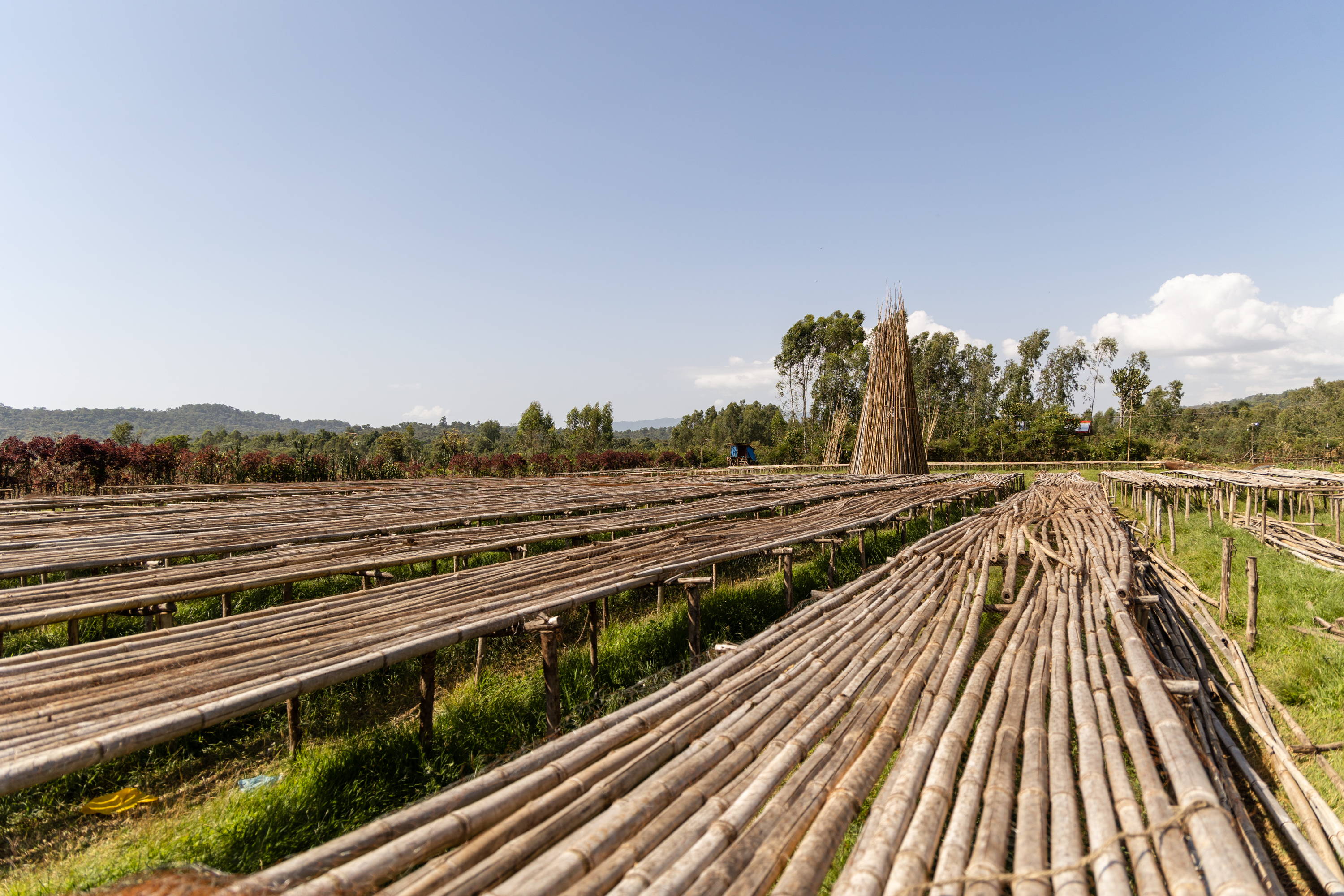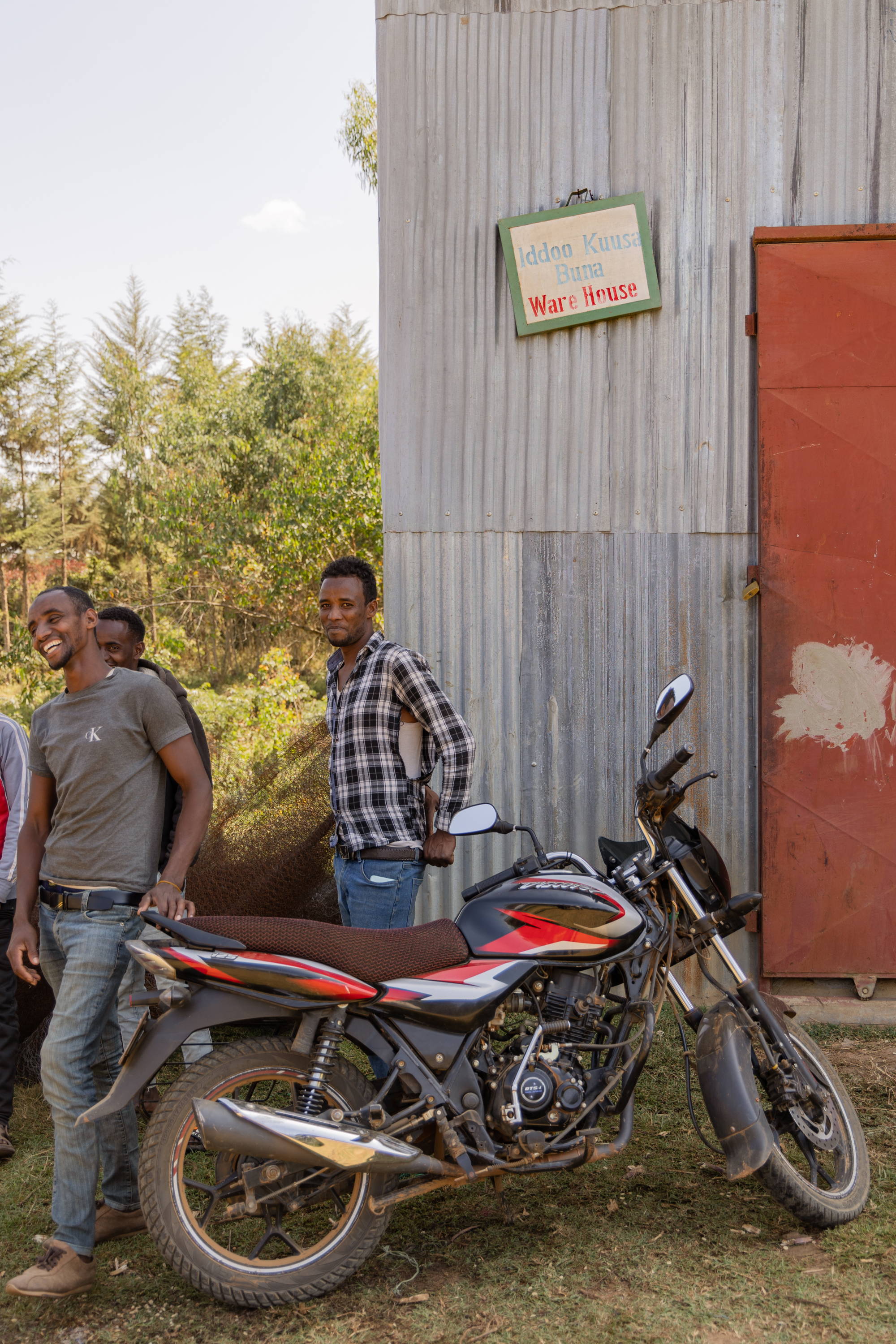 We are very excited to have fresh crop Ethiopian coffee back on the menu! Happily, our first Ethiopian releases of the season come from Telila CWS who we have now been buying coffee from—through our friends at Osito— for three years now. Telila is owned by Mike Mamo and is located in Gera, Jimma. Despite being only in its fourth year of operation, Telila has already made a name for itself in the specialty coffee industry, thanks to its experienced team. This year's harvest presents more of what we have come to expect from this stellar washing station, with exceptional attention to detail paid during the drying process resulting in a cup profile that's clean and clear. The lots are carefully separated by kebele upon arrival at the washing station, an unusual and impressive practice that sets Telila apart from others in the Ethiopian coffee industry. This year, we are very pleased to be able to share both a washed lot and a honey lot from the producers of Kecho Anderacha. It is rare that we get to taste two different processes from such a specific regional designation in Ethiopia.

Jimma is located in Southwestern Ethiopia, just north of the world-famous Yirgacheffe region. Jimma is home to the Jimma Agricultural Research Centre (JARC), the organization which has been responsible for much of the work done in Ethiopia to identify and propagate disease resistant varieties across the country. Traditionally, coffee from Jimma has been referred to as Limmu and categorized by the ECX as either Limmu A or Illuababora B, depending on where in the region they originate from. Since Telila is located in Woreda Gera, its coffees would have been considered Limmu A.

74112 is one of six selections that were approved for release in 1974 as part of a CBD-resistance (Coffee Berry Disease) selection program. During the 1970's, researchers from the Jimma Agricultural Research Centre searched the forests in the Illuababora zone for CBD-resistant mother trees. Today 74112 has been widely distributed across most growing regions in the country.

The coffee is pulped and then fermented underwater overnight, Then, the coffee is washed, and dried on raised beds for 12-14 days.
FOB: "Freight on board," usually the price paid to the coffee exporter for coffee ready to ship. This includes price paid to the producer as well as milling, warehousing and transportation costs plus any intermediaries' fees and export costs.

Farmgate: the price paid by the exporter or other buyer to the producer or producer organization.

62ETB per kg of cherry USD

Total lot size of 3,000kg. Subtext purchased 300kg.

This is the fourth year that Osito has worked with Telila and the third year we have purchased coffee from Telila.

Subtext cupping score of 86